Spring Foray 2002- Hocking Hills Ohio
Click on the images below to view photos from the 2002 Spring Foray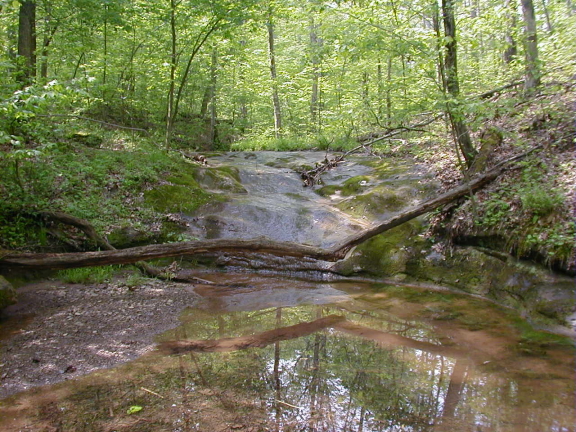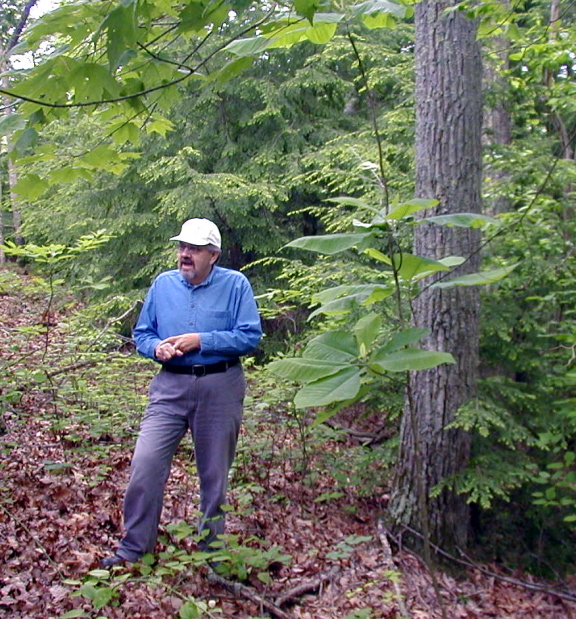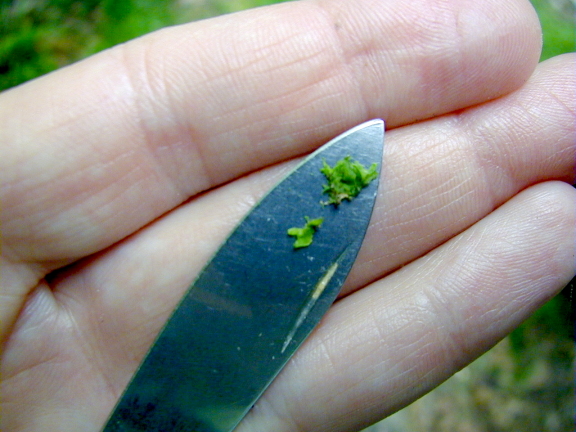 Are you looking for a new adventure? Then come to the 2002 Michigan Botanical Club Spring Foray on Memorial Day weekend. This year we are heading south to the Hocking Hills of Ohio instead of north. Not only does this area differ seasonally, but it has a different geological history. We will see what southeastern Ohio has to offer botanically. We will be staying in housekeeping cabins at Lake Hope State Park near Athens, Ohio, which is south and east of Logan within the Zaleski State Forest. This is about 258 miles from Ann Arbor, much closer than most northern Michigan locations.
This area has been called a natural paradise. It is a hilly region is traversed by steep gorges. Many of the field trips will be in another park, Hocking Hills State Park, west of Lake Hope State Park. It harbors impressive rock shelters hanging perilously from hillsides and a variety of stunning waterfalls. The Hocking Hills region boasts Ohio's greatest geologic marvels including OLD MANS CAVE, ASH CAVE, ROCK HOUSE, CEDAR FALLS, and CANTWELL CLIFFS. Most picturesque is Cedar Falls, a 50-foot horseshoe-shaped cascade over the sculpted sandstone. Old Mans Cave gorge has 4 distinct waterfalls along a half-mile stretch of scenic Old Mans Creek. These geological features have been carved out of Black Hand sandstone. The sandstone "caves" in Ohio State Parks are not considered true caves or caverns, but are classified as recess caves and rock shelters, because they were formed by ground surface erosion. Ash Cave is Ohio's largest and most impressive recess cave
Although the glaciers never reached the Hocking Hills area, they left behind the glacial relict vegetation that still grows in the deep, cool gorges of Hocking County. Nonetheless, many southern species also occur in the area. At Hocking Hills State Park, we will also find an abundance of ferns, bryophytes and lichens. Lake Hope State Park is also a nature lovers dream. The land has a mature second growth forest. Hemlocks, yellow birch, oaks, pines and hickory are the dominant trees. The woodland floor harbors a fascinating assemblage of wildflowers in the spring. Many birds and mammals frequent all the State Parks in the area. We only have 3-4 days to cover a lot of beautiful, unique, and interesting botanical areas. With well-qualified local botanists to lead field trips and evening programs, we can look forward to an enjoyable and educational 2002 Spring Foray.
If you have extra time, there are several prehistoric sites (Serpent Mound, Flint Ridge and Hopewell Culture Natl. Hist. Park) with interpretive centers in the vicinity.
We will be staying at Lake Hope State Park, McArthur, Ohio.
Lake Hope State Park -a typical cabin
These are two-bed cabins with a double bed in one and a bunk and a twin bed in the other.
Shared facilities include a living room, kitchen (with a refrigerator, stove, coffee pot, etc.),
and a washroom with a shower. Pets and smoking are not permitted. Blankets, linens
and towels will be provided.Alternatively, other lodging can be
found at:
FIELD TRIPS
Spring Foray Field Trips
Lake Katharine State Nature Preserve (All day Sat. and Sun.) A well-known botanical "hotspot." Many Appalachian species occur here. It is the only Ohio site for Magnolia macrophylla. To be led by Allison Cusick. Allison is the Chief Botanist (retiring this spring) in the Division of natural Areas and Preserves of the Ohio Department of Natural Resources and is a premier expert on the Ohio Flora.
Hocking Hills area (All day Sat. and Sun.) To be led by Jim McCormac. Jim will show us the special highlights of this diverse area. Jim is a Botanist in the Division of natural Areas and Preserves of the Ohio Department of Natural Resources. He is an avid and knowledgeable field botanist familiar with the special plants of the area.
Wayne National Forest (All day Sat. and Sun.) A wild, hilly area in SE Ohio rich in woodland plants and ferns. Among other things, Rick Gardner will show us some buffalo beats, which are ridge top openings once frequented by woodland buffaloes. Rick is a Field Botanist in the Science & Stewardship Division of the Ohio Chapter of the Nature Conservancy. Rick explores for rare plants and rare vegetation on Nature Conservancy properties and other sites throughout Ohio.
Wayne National Forest (All day Sat.) A surprisingly wild area of SE Ohio rich in Appalachian flora. The sandstone outcrops and their special biological communities will be featured here. To be led by Marilyn Ortt. Marilyn is retired from ODNR where she worked as a botanist for the Division of Natural Areas and Preserves; however, she still does special projects for Wayne National Forest.
Rhododendron Cove State Nature Preserve & Matthias Grove (All day Sun.) Both of these are box canyons, but the hydrology and plant life are very different. To be led by Jim Davidson. Jim Davidson is a retired pathologist, who escaped from his office in the catacombs of a hospital to follow his lifelong interest in natural history and become, by all accounts, one of Ohio's premier naturalists.
Ash Cave (Sat. and Sun. am.) In the southernmost reaches of Hocking Hills is Ash Cave - beyond doubt the most spectacular eature of the entire park. Ash Cave is the largest, most impressive recess cave in the state. Many glacial relicts such as hemlock are found here. This will be a highly accessible trip. To be led by Pat Quackenbush. Pat is the naturalist for Hocking Hills State Park. We recommend combining this with the Conkle's Hollow trip below.
Conkle's Hollow (Sat. and Sun. p.m.) Conkle's Hollow is a rugged, rocky gorge - one of the deepest in Ohio. The valley floor is covered by a profusion of ferns and wildflowers while hemlock, birch and other hardwood tower overhead. Our path will vary from easy to rugged. To be led by Jeff Johnson. Jeff is a preserves manager and a naturalist for Ohio DNR. We recommend combining this with the Ash Cave trip above.
Shambala - Heaven on Earth (Mon.a.m.) To be led by Jim Davidson. This private preserve is a moist box canyon exceptional for ferns, mosses and liverworts. There is also a high wet meadow and lots of butterflies.
King Hollow (Mon. a.m.) Near Lake Hope in Zaleski State Forest. A combination of lowlands and mature upland forests. To be led by Phil Cantino. Phil is a Michigander transplanted to Ohio University in nearby Athens. He is chair of the Dept of Plant Biology and Environmental Science. Phil will take us to one of his favorite class field-trip sites.